HOME     SCHEDULE     RESULTS AND STANDINGS    CONTACTS    LINKS    PHOTO GALLERY     SPECIAL AWARDS     NEWS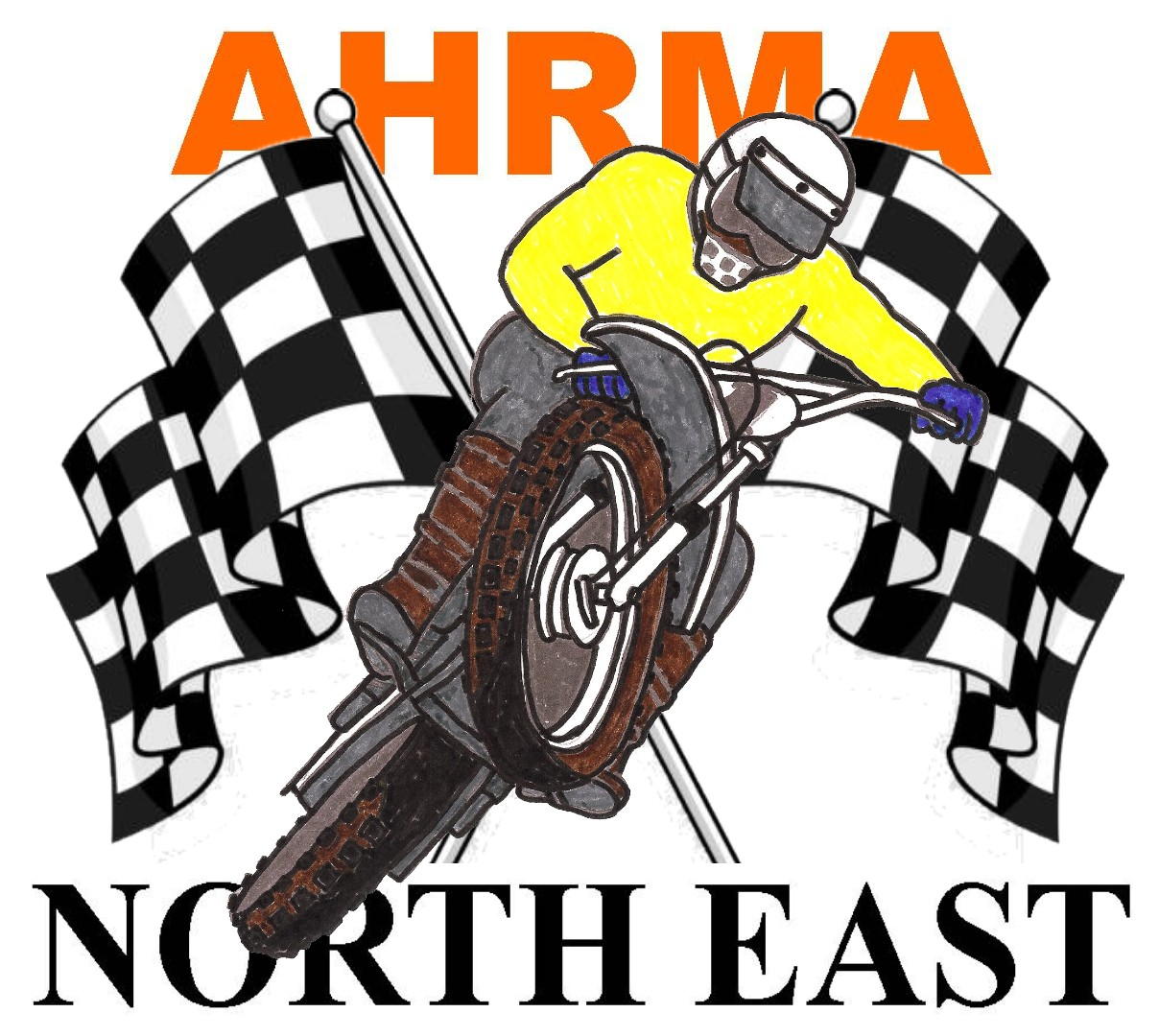 Vintage and Post Vintage MX, XC, Trials
If you are in the Northeastern US and you are interested in Racing Vintage motorcycles, then you have found the right place.  This is AHRMA Northeast, where we love anything to do with Vintage motorcycles.  We offer a full series of Vintage and Post Vintage Motocross, Cross Country, and Trials sanctioned by AHRMA (American Historic Racing Motorcycle Association).  A part of the AHRMA North Atlantic Region, we offer a complete schedule of events in the Northern sector of the Region.
Our events offer classes for all years and displacement of Vintage and Classic motorcycles, and all levels of rider ability from Novice to former Pro.  Many of our MX events are held on Vintage appropriate natural terrain grass tracks.  Please feel free to contact us for more information.
In order to race an AHRMA sanctioned event you must be an AHRMA member.  We can sign you up at the track or you can click here to get a membership application.
"Like" AHRMA Northeast on Facebook for all the latest updates. Click on the Facebook Icon to go to our page.  
The 2016 season is officially over. XC and MX results for the final race at Logans', as well as the year end championship point standings are all posted on the Results Page.   The year end point standings are now considered official.  Congratulations to all the 2016 Series Champions!

The Awards Banquet is scheduled for Saturday, January 21, 2017, from 6:00 pm to 11:00 pm.

Join us for a night of fun and celebration to honor the 2016 AHRMA Mid-Atlantic class champions and award winners and kickoff the 2017 season.

There will be a buffet dinner, cash bar, door prizes, 50/50 raffle (for prizes and cash) and more. Plan to atten​d.

The Banquet will be at the Wyndham Garden Inn (2000 Loucks Road, York, PA 17404).

There are a limited number of discount rooms available for those needing overnite lodging on a first come, first served basis. Call 1-855-213-0582 for reservations. Ask for PVR/AHRMA North Atlantic Banquet rate. Dress is business casual/semi-casual. We encourage all, including non-award winners, to come out and celebrate the 2016 season.

Tickets are $50 for all reservations received or mailed by January 6, 2017 and $60 for all reservations after that. Please confirm all reservations by phone, or mail by Saturday, January 7, 2017.

Make your checks payable to PVR and mail to:
Bill Nazelrod
8835 Mapleville Rd
Mount Airy MD 21771

Please include your email address for confirmation.​​  INFO Here
On

June 10, 11, 12, was the big one, UNADILLA REWIND!!! With over 1000 entries over the three days this year there is no bigger vintage event in the country that compares to Unadilla.  With all the legends and major events throughout the weekend, it didn't disappoint.  http://www.unadillamx.com/mx-rewind/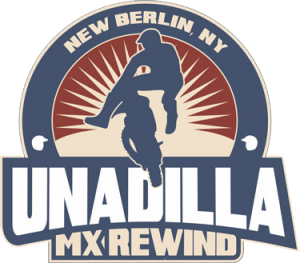 Here is the latest version of the 2016 Schedule!  Notice that the last race of the season at Logan's will be a DOUBLE POINTS paying event! This means that not only will there be double points, but the event will count as two races toward your 5 to qualify.  Click on the schedule below to check it out.  Check back often as we are still incorporating updates.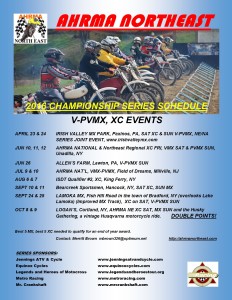 Check back here SCHEDULE PAGE or on our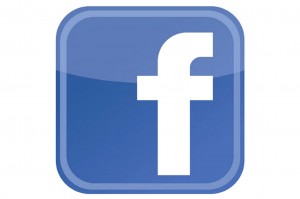 page for info regarding the schedule or individual events.
A new AHRMA rule mandates that all helmets have a manufacturing date of 5 years or less. This rule will be enforced at all the national events at tech inspection. Check the date on the inside of your helmet to ensure that it is in compliance.
 2016 SERIES SPONSORS: